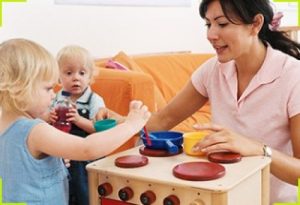 Have you ever noticed that nannies love their jobs a lot and have you ever wondered why? Most days, I meet people who just cannot believe that I have chosen a career as a nanny and I enjoy it immensely. Truth be told, I could not imagine myself doing any other type of work. So, what are the perks of working as a nanny?
1. Every Day Brings Something New
In a regular office job, you may be expected to punch in and out at specified times, sit at the same desk throughout the year while at the same time doing the same thing every day. Yes, nannies also have a routine, but with each day, there is a variation to the routine. On a clear day, we will be visiting the zoo, and, on the next day, it may be raining so we will stay indoors drinking some hot chocolate and enjoying crafts. In the life of a nanny, every day means new challenges.
2. You Do Not Have to Follow a Strict Dress Code
Ever had a day that you just wanted to laze around in pyjamas? This happens a lot to me… As a nanny, I do not have to follow any particular dress code. Many are the days I show up for work wearing my favourite yoga pants with my hair curled in a ponytail. In the life of a nanny, every day of work can be casual Friday. There are no limits or restrictions to what you can wear to work. If you are working in an office, you can expect that you will be required to dress a certain way. For example, you have to wear your hair and makeup nicely and dress in a suit, dress pants or a skirt.
3. There Is No Boss Always Watching Your Every Move
Parents usually hire nannies with the utmost trust and confidence that they will do their job as expected even when no one is watching. Though this is a lot of responsibility, it also means less pressure while on the job. Unless you are working as a nanny for a family where the parent remains at home for most of the day, you usually have some breathing and relaxing room. Essentially, as long as you do what is expected of you, you are your own boss.
4. There Is More Flexibility on How to Care for Your Own Kids
Though I do not personally enjoy this benefit, I have friends who work as nannies who are allowed to bring their kids to work while taking care of their charge. Though not all families allow this, there are some who do. Most of the parents who agree to this kind of arrangement think that it is a great way for their kids to socialise with kids from different families. I fully agree with this line of thought.
5. Pay for Being a Nanny Happens to Be Better Than That Offered for Some Office Gigs
To me, pay does not factor in too much and I would not say that it is the primary motivation for why I love my job. There are so many other reasons why I love my job before the subject of pay comes into the picture. However, for other nannies, the subject of pay is a real concern. A few years ago, I worked in a day care centre where I always felt underappreciated, overworked and underpaid. Among other reasons, this is why I quit working in the centre and decided to focus on being a nanny.  Some of my friends who work regular office jobs in mid-level companies earn $10 per hour or even less but they do have the potential to earn much more money.
6. There Is Job Security in This Line of Work
Education and childcare services will always be in demand. This is because the population will always be rising. While some companies will be laying off employees, there will always be a family looking to hire a nanny. Though finding a great employer may take some time, it eventually happens. Some of my friends who spent a lot of cash and got indebted with huge student loans still have not found work. On the other hand, I am enjoying my career as a nanny and will continue to do so for a very long time to come. Organisations such as Payroll for Nannies can give more information.