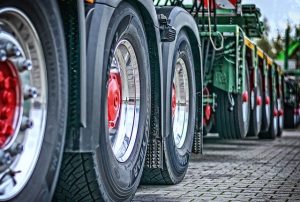 There is a risk involved when operating heavy goods vehicles. In order to reduce these risks and help in maintaining the image of the industry, the government is working with the EU regulations – introduced CPC (Certificate of Professional Competence) for bus and coach drivers which were introduced in 2008, and a year later in 2009, lorry drivers.
The CPC training and C1 license is a qualification a driver must have if they want to drive a bus, lorry, or coach professionally. These regulations were put in place to help drivers driving such vehicles to improve their skills.
There are two parts; the qualification that is mean for new drivers, and the second is drivers keeping their CPC valid by taking 35 hours of periodic training every five years.
Today, CPC certification has become a legal requirement that a professional driver needs to have when they hold Category D or Category C licenses.
Who Doesn't Need To Have CPC?
There are some situations where a driver doesn't need to get a Driver CPC. Some of these situations include;
When the vehicle is carrying goods, materials, or passengers on a non-commercial basis (this includes when it is personal use). Non-commercial in such a situation means you are not generating profit as a result of driving the vehicle.
When you carry material or equipment that you are going to use in the course of your work, but the vehicle you are driving should not be a central part of your work.
When you aren't a professional driver but the nature of your work involves driving empty buses, lorries, and coaches in the local area. There are some conditions you need to meet, and it includes driving within 50km of the base and not carrying any goods or passengers.
What Does CPC Training Entail?
If it is a new driver, then the training will come in four modules, and it has practical and theory tests that a driver has to take before they can get the driver's license. The two remaining modules are specific to bus, lorry, or coach drivers.
The initial driver CPC training structure is made up of:
Theory test (this is a standard test that a driver needs to take before they can get a driver's license)
Practical test (this is a standard driving ability test that a driver takes before they can get a driver's license)
Case studies (These are test specific to CPC that will require a driver to demonstrate and explain important components of a lorry aside from the driving)
If it is about the renewal of the license, a driver needs to go through a minimum of 35 hours in total and has to be in each of the different modules for at least seven hours. This doesn't have any exams involved, and this is why there is no direct pass or fail. For a driver to get the CPC, they just have to attend the training and meet the minimum hours needed. One thing to keep in mind is that the CPC hours are going to expire in five years if you don't use them. Go online and see which valid modules you have and the time you took time.
There are some items that are essential when attending the training course:
Valid passport
Photocard driving license
Driver CPC card
Digital tachograph card
You can go through the same module five times, and you will still get the DQC.
Benefits of CPC training
Drive Safer
It allows drivers to be better and more reliable because they become more aware of avoiding situations that can lead to serious repercussions.
Environment-Friendly And More Efficient
The CPC training is going to show a driver ways of driving in a more fuel-efficient way; this benefits the organisation and employees because fuel is going to consume less money.
More Employable
One benefit that a driver can expect to get from CPC training is improving their knowledge, which improves their employability. There is a lot of demand for experienced and qualified drivers in the industry, and by doing this, you will have an advantage when searching for a job.