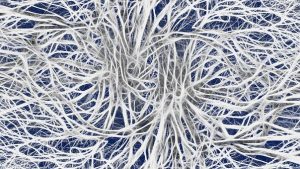 A UPS system is a key part of your organisation's critical power infrastructure. That system is, in turn, completely reliant on its batteries to deliver the service you need. Despite this critical importance, battery selection often goes overlooked when UPS systems are installed or upgraded. We are going to take a closer look at the different battery choices available for UPS usage and the spread of benefits and drawbacks each type has to offer. Also UPS maintenance contracts  is something you need to also look at. While following industry and manufacturer recommendations is essential for getting the best out of your UPS batteries, bear in mind that all batteries degrade over time and will eventually need to be replaced.
The majority of UPS systems rely on three different types of batteries.
These are:
Valve-Regulated Lead Acid (VRLA)
Flooded Cell (VLA)
Lithium-Ion
Valve-Regulated Lead Acid Batteries
This is the single most commonly used type of battery for UPS systems. The valve referred to in the battery's name is used to regulate gas pressure; it will vent excess gas as necessary to keep the battery operating properly. In terms of service life, it's important to note that VRLA batteries can't have water added to them. This means any factors that promote evaporation (e.g. charging heat, ambient temperature) will reduce the battery's useful lifespan.
Flooded Cell Batteries
Flooded cell batteries are also known as VLA or 'wet cell' batteries. The foremost advantage of this design is its great reliability and long life. Flood cell batteries usually deliver 20 years of usable service. In a flooded cell battery, lead-based plates are fully immersed in an acidic electrolyte. This design poses a range of safety issues, and VLA batteries absolutely must be isolated in a dedicated battery room. Flooded cell batteries also tend to come with a high installation cost compared to the other options available for UPS use.
Lithium-Ion Batteries
Lithium-Ion batteries have grown more popular in a wide range of industrial and commercial applications (like electric vehicles), and this growing popularity includes use in UPS systems. These batteries are compact, lightweight, and most significantly, easier to manage than other types.
The battery management system attached to a lithium-ion UPS will adjust voltage, current, cell balance, and more. Individual cells or strings can be disconnected automatically when their temperature exceeds safety levels. Management issues can be routed to the battery cabinet or relayed directly to the personnel responsible for UPS maintenance.
Some features of Lithium-Ion batteries (particularly their high charge, discharge, and recharge times) make them attractive for emerging UPS applications beyond basic power backup, such as industrial process control and grid sharing. Lithium-Ion batteries do not need to be replaced as frequently as other types, bringing down the overall cost of operating a UPS system.
Different Options
Creating and operating an effective UPS system relies on a thorough understanding of the range of different options available to you. The type of batteries you choose is just one of the important decisions that will affect the overall effectiveness of your system.